"Be the exception, make the rules, and win the game!" – Bill Cakmis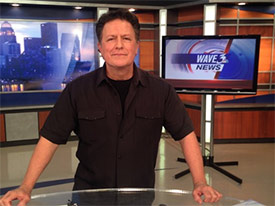 Talent Coach
(Broadcast News)
Talent Coach
Bill works effectively with performers, actors, anchors, show hosts, speakers, reporters, weathercasters, sportscasters, producers, and production to help them deliver what's needed and wanted. His coaching is tailored and specific for each individual, each show, and the mission statement and goals of each news shop.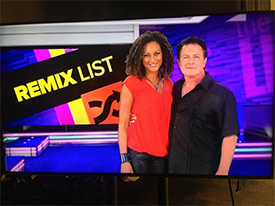 Show Doctor
--
Show Doctor
Bill works with television and stage productions, beginning anywhere from inception to finished product to ongoing evaluations and development. Coaching and consultation includes working with talent, producers and production values.
Performance Coach
(Entertainers)
Performance Coach
Bill is available for written critiques, one-on-one training, team coaching, on-site coaching, seminars, workshops, and as a guest teacher. His coaching and techniques are tailor-made for the individual, team or group.
Find out about my upcoming classes!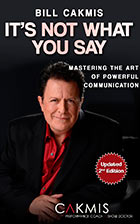 Updated Second Edition! It's Not What You Say… combines the methodologies I have derived from 20+ years of coaching prominent actors, anchors, religious leaders, politicians, talk-show hosts, directors, producers and writers; with detailed and frank interviews from many well known celebrities such as Patrick Swayze ("Ghost," "Dirty Dancing"), Bob Goen ("Entertainment Tonight") and Dick Clark ("American Bandstand"). Experts confessing personal struggles and giving "insider" success tips, coupled with understandable and practical applications, promise to make this text "the standard" for professionals as well as laymen.
What's in the book: Interviews, techniques, exercises, key concepts highlighted, inspirational quotes, goal setting techniques, and special individual sections dedicated to the specific needs of Actors, Anchors, Public Speakers, Athletes, Business Executives, and Talk Show Hosts.  Available at Amazon.
Bill's a great teacher! He's goal oriented, supportive, and a lot of fun.
Bill Cakmis has fine tuned the art of effective communication and shares key techniques for getting your message heard, felt and absorbed the way you intended it to be.
Bill helps you make your perspective reactive. He helps you hone in on what you wanna say and the best way to say it!