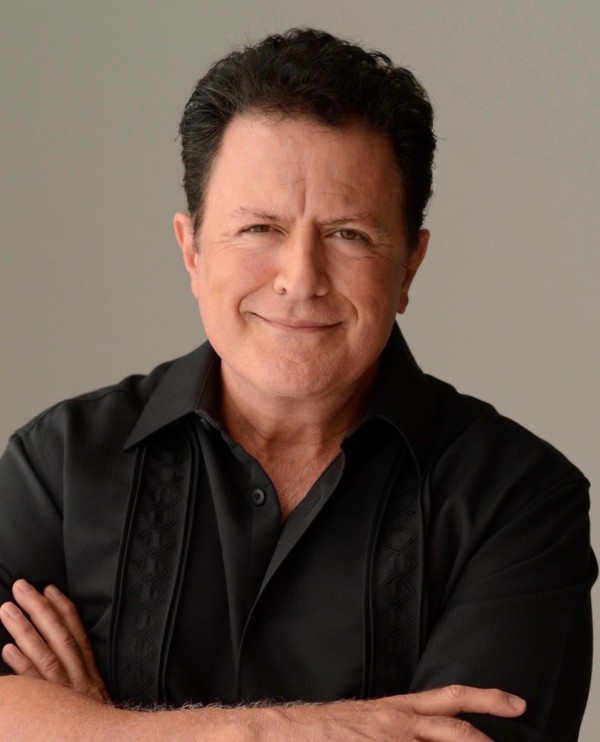 If it's on stage, at a podium, or in front of a camera, Bill Cakmis is hired to create it, develop it, enhance it, or fix it.  For over 30 years, Bill has coached singers, actors, anchors, talk show hosts, politicians, doctors, lawyers, CEOs, and athletes. His clients include Grammy, Oscar, Tony, and Emmy winners. Bill has partnered with major film studios, production companies, TV stations and National Cable stations (CNN, FOX, The Weather Channel) to create productions that are unique, creative, and powerful. Bill's full resume is extensive, including acting, writing, directing, and motivational speaking.
Motivational Speaker…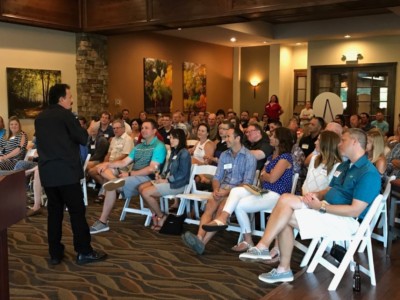 Bill travels the country giving motivational speeches and keynote addresses for corporate events, sales conferences, business luncheons, city councils, chambers of commerce, colleges, and churches. Some of Bill's speaking engagements have included Edward Jones, SealMaster, ThorWorks Industries, Johnson & Johnson, The National Songwriter's Assoc., The Nashville Film Festival, Verizon, The Cleveland Clinic, and The National Leadership Training Center.
Acting Coach…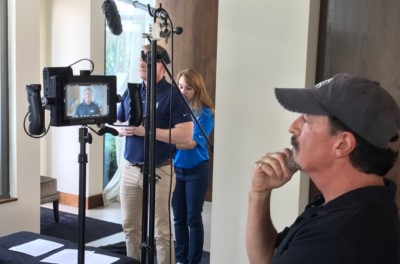 Bill coaches all levels of actors privately and in class settings. His teaching background includes beginning to advanced level classes for eight years at The Beverly Hills Playhouse. His other coaching venues include The Actor's Studio in Hollywood, The Globe Theatre in Los Angeles, and The Wooden O Theatre in Santa Monica, California. Past students include Michael W. Smith (Grammy Award winner, Contemporary Christian Artist), Lisa Rinna (Emmy nominated, Dancing with the Stars, The Celebrity Apprentice, Days of Our Lives, Melrose Place), Melinda Clarke (Nikita, The O.C., CSI), Dave Semel (Emmy nominated Director: House, Heroes), Bob Goen (Entertainment Tonight), Scott Reeves (Emmy Nominated, The Young and the Restless), and Crystal Bernard (Wings).
Speech & Presentation Coach…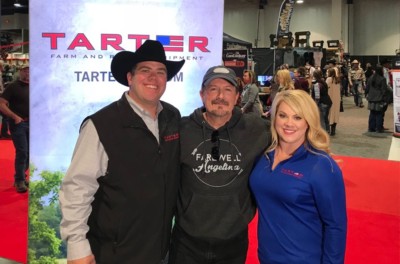 As a mentor for high school and college students, Bill has taught, lectured and given seminars at such venues as the entertainment magnet high school Pearl-Cohn, The National Leadership Training Centers, Jacksonville University, Wake Forest University, Denver University, the University of Tennessee, Belmont University, Tennessee State University, Lipscomb University, and the National Association of Secondary School Principals.
Bill has coached public speakers, CEOs, and corporate front-men in high-profile professions ranging from medicine and law to athletics and politics. His clients include Debbi Fields (Mrs. Fields Cookies), Jim Lentz (president of Toyota Motor Sales, USA), Gigi Butler (Gigi's Cupcakes), Harry Browne (US presidential candidate), Debbie Carroll (Executive Director, MusiCares, The Recording Academy), LuAnn Tarter (President/CEO Tarter Farm & Ranch), Dr. Eric Liu (The Healing Foundation), Jed Hilly (The American Music Association), Brooke Hogan, Dr. Karen Phillip (The Today Show Australia), Susan Weddington (Texas Republican Party Chairman), Dan Winters (Disney Interactive), Vicki Milazzo (The Milazzo Institute), as well as seminars and workshops for groups such as Armor Correctional Health Services, The Community Foundation of Middle Tennessee, Johnson & Johnson, The Cleveland Clinic, Verizon, Toyota, GTE,  and The Lubbock City Council.
 Performance Coach…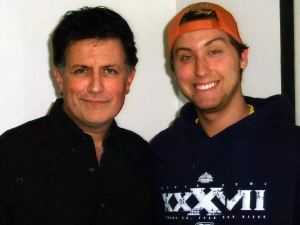 Bill coaches music artists and entertainers, film and television personalities, politicians, singers, directors, lawyers, athletes, producers, and writers, as well as TV stations, music, publishing and production companies. Past clients include Phil Stacey (American Idol), Tim Nichols (Grammy Winner), Neil O'Donnell (NFL Quarterback), Lance Bass (N'SYNC), Linda Davis (Grammy Winner), Scott MacIntyre (American Idol, Marshall Scholar, Fulbright Scholar), Jacob Lyda (country music artist), Craig Campbell (country music artist), Diana Vasylego (Music Show Host: Ukraine), Paul Hijazin (Anchor, Jordanian News Network), Christy Carlson (World Jet Ski Champion, Baywatch), Priscilla G (Video DJ: India), Savannah Jack (country music group), Farewell Angelina (country music band), Preston James (country music artist), Mama's Blue Dress (country music band) and Sidney Mohede (Music Cubed: Indonesia). His client music companies have included Provident (Sony), Blue Guitar Music, The Davis Music Group and Bigger Picture Group. Bill has been featured as a Performance Coach on such shows as Entertainment Tonight, the KVBC Evening News, the WJXT Morning Show, and Meet the Wilsons.
 Coach and Consultant for Broadcast News…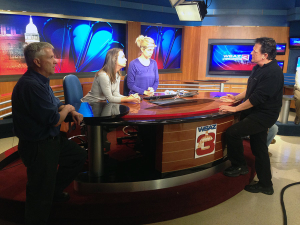 Since 1980, Bill's news clients have included over seventy local television stations, national news networks, and cable news networks. He has coached, mentored, and guided the careers of general managers, news directors, anchors, reporters, weather casters, sportscasters, hosts, producers, and directors in every major news market in the country. His clients have included Jim Cantore (The Weather Channel), Mark McEwen (CBS Morning News), Lara Spenser (Good Morning America, The Insider), Gregg Jarrett (FOX News Channel, COURT TV), Andrea Thompson (CNN), Bree Walker (KCBS),THE WEATHER CHANNEL, CNN, GMA, TNN, WCBS (New York), WFLD (Chicago), KCOP (Los Angeles), WBZ (Boston), KTVT (Dallas/Ft.Worth), WDIV (Detroit), KNXV (Phoenix), WCCO (Minneapolis), WKMG (Orlando), WPLG (Miami), WSFA (Montgomery), WTVF (Nashville), KPRC (Houston), and KVBC (Las Vegas), Post-Newsweek, ABC/Walt Disney, Allbritton Communications, Bahakel Communications, Belo Corp, CBS Television, E.W. Scripps Company, FOX/News Corp., Gannett Broadcasting, Gray Television, Media General, Raycom Media, 20th Century Fox, and NBC/Universal.
 Show Doctor and Host Whisperer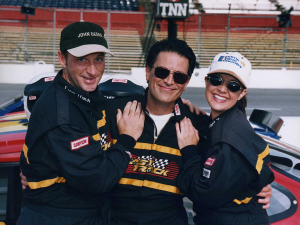 Bill has worked with show hosts, television productions, and theatrical productions in the creative process of developing, enhancing, fixing, and/or tweaking performance and/or product. A few of Bill's clients as a 'Show Doctor' and 'Host Whisperer' include: Universal Studios, Buena Vista Productions, The Nashville Network, All Girl Productions, Dick Clark Productions, the Christian Broadcast Network, the Colorado Make-A-Wish Foundation, and Radio-Television Luxembourg.
Hosts Bill has worked with include Stephanie Miller (The Stephanie Miller Show), Bob Goen (Entertainment Tonight), David Ruprecht (SuperMarket Sweeps), Gary Chapman (Prime Time Country), Mitch Mullany (All American Girl).
Shows Bill has helped to create or develop include Abrams & Bettes: Beyond the Forecast (The Weather Channel), Weekend View (The Weather Channel), Prime Time Country (The Nashville Network), Fox News Rising (WCCB), Wake Up with the Wagners (KVBC), and The List (Scripps).
Director…
Bill has directed a variety of plays, musicals, dramatic readings, industrials, and variety shows in Equity and Non-Equity venues, non-profit organizations, and universities across the country. Actors and entertainers he's worked with have included Robert Picardo (Emmy nominated, The Wonder Years, Star Trek Voyager, Stargate Atlantis), Gary Collins (Emmy winner, Hour Magazine), Judy Kaye (Tony winner, Phantom of the Opera, Mamma Mia), Kevin Nealon (Emmy & SAG nominated, Weeds, Saturday Night Live), Jerry Orbach (SAG winner, 3 Emmy nominations, Law and Order, Broadway Bound) Shanna Reed (Soap Opera Digest Award nominated, The Colbys, Major Dad), Sandy Duncan (2 Emmy nominations, 2 Golden Globe nominations, The Hogan Family, Peter Pan), Caryn Richman (The New Gidget), Dick Christie (Small Wonder), Crystal Carson (General Hospital), and Marla Pennington (Soap).
Bill collaborated with Tennessee Williams while directing his one-act play Talk to Me Like the Rain and Let Me Listen and received the Long Beach Playhouse Directing Award for "Best Play of the Season." His West Coast Premiers include Early One Evening at the Rainbow Bar and Grille, At the Bluff, and Bad Soldiers. Other directing projects include The Sound of Music, The Wizard of Oz, and Peter Pan at the Dallas Irving Arts Center raising over $450,000 for Verizon's "Arts for Literacy" programs.
 Writer…
Bill has originated, developed, and written scripts for television, film, videos, multi-media interactive software, theatre, theatrical presentations, and speeches.
Bill's books include It's Not What You Say… Mastering the Art of Powerful Communication, and The Secret of the Elves Elite. Scripts include The Show Doctor (optioned TV pilot), Suddenly Dangerous (screenplay), Her Kingdom Come (screenplay), Fatal Dreams (screenplay), Sullivan Street (TV pilot), Transamerica (industrial film), Circle of Will (play), and Circle of Will: The Musical. Bill was a staff writer for the CBS Comedy Bloopers Special as well as the interactive, multi-media educational program, Columbus: Discovery and Beyond.
Bill's accolades include a National Telly Award for writing, a National Telly Award for hosting, L.A. Weekly's "Pick of the Week" (playwright), L.A. Times "Pick of the Week" (playwright), and the L.A. Weekly Theatre Award for "Best Comedy Writing" (playwright).
 Actor…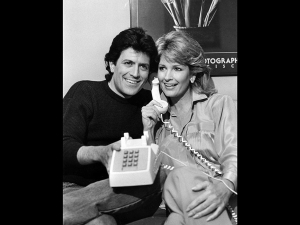 As a professional actor, Bill has been in eight films including Hanoi Hilton, six episodics including L.A. Law, featured roles on various daytime serials as well as a daytime role on Days of Our Lives, three commercials, and major roles in twenty professional stage productions. He is a member of the Screen Actor's Guild (SAG) and American Federation of Television and Radio Artists (AFTRA).